Last Sunday I attended an employee screening for Finding Dory, the long-awaited sequel to one of my generation's beloved Pixar movies, Finding Nemo. Walking into any Pixar film, we expect an excellent story with bits of humor, sadness, and hope, as well as vivid characters who stay with us long after the theater. We, or at least I myself, don't expect to feel uncomfortable at any point.
But that is exactly what I felt when the goofy sea lion character Gerald is introduced early on in the movie. The motif is that Gerald wants to join his fellow sea lions sunbathing on a rock, but as soon as he approaches, they forcefully bark him off. It seems my feelings are validated, since I'm not the first to comment on how the other sea lions interact with him:
The Blog on Huffington Post: "The One Glaring Problem with 'Finding Dory'"
zap2it: "Did 'Finding Dory' mock autism with Gerald the sea lion?"
USA Today: This article is more complimentary and notes that "'Gerald eventually has his day.'" However it also mentions that he's aware there's a "'playground pecking order.'"
Loop Source: The Blog on Huffington Post
Gerald's scene stealing is altogether short, so I'm not saying that it detracted too much from the likability of the story. It hasn't caused an outright backlash on the scale of the ire caused by Tilda Swinton's casting in Marvel's Doctor Strange, so no one's calling anyone, for lack of a more descriptive word, "butt-hurt," yet. It is surprising that Pixar included this "you can't play with us"-type scene though.
I share the same worry as some of the above and other article authors that today's kids, who'll likely have a stronger bond with Finding Dory than its predecessor, may watch Gerald getting bullied (playfully or not) and decide that since it's all in jest, it's okay. Obviously, it's not. I hope that kids (or adults!) don't kick the Gerald in their lives off the rock.
Maybe I react this way because at some points of my life, and come to think of it anyone else's life, we have been the Gerald or had a friend who was. He's a little different in appearance, personality, and maybe mental ability from everyone else. When I started pursuing figure skating seriously as a tween, I was a little heavier set than everyone else. I wasn't into the same celebrities, and I preferred Japanese rock over Justin Bieber any day. (He's okay now.) I felt the exclusion that comes with a clique not willing to let you in, and it hurt my self-esteem at the time. There wasn't any sea lion barking, but there were side glances, which are just as poisonous to a tweenaged girl.
---
As for the rest of Finding Dory, we all know the expectations for it were incredibly high, and the movie as a whole impressed me for the technical advances in animation and creative storyline. At times maybe a bit too creative, as I found it hard to imagine a whale shark jumping out of its tank and back into the ocean…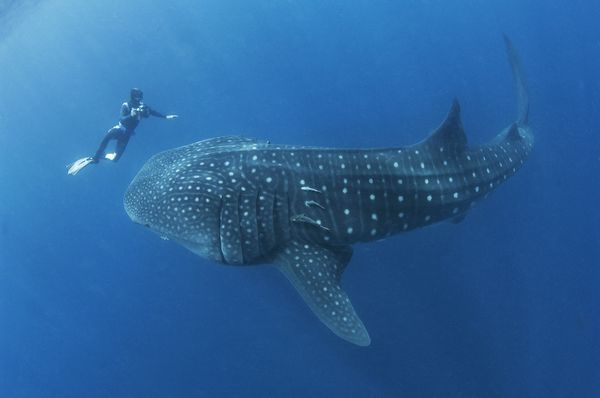 But the overall pieces fit into the ending so well that I was taken by surprise when the dots all connected. I can't imagine the number of ways that were brainstormed for how to find Dory, but I sincerely loved what they came up with. Have you seen her yet?